The Annoyed Librarian always gets to me. I consistently read her posts, get angry at the level of snark, and then realize that I (somewhat often) agree with much of what she says. This week is no different.
She was pointed to an article in the Arizona Daily Star with the unfortunate title "Librarians Become New Selves When Not Between Shelves". The only reason I read it was when I saw someone share it on Twitter the "h" in shelves had been omitted. The title made no sense to me so I had to see what it was about. The image at the top told me immediately.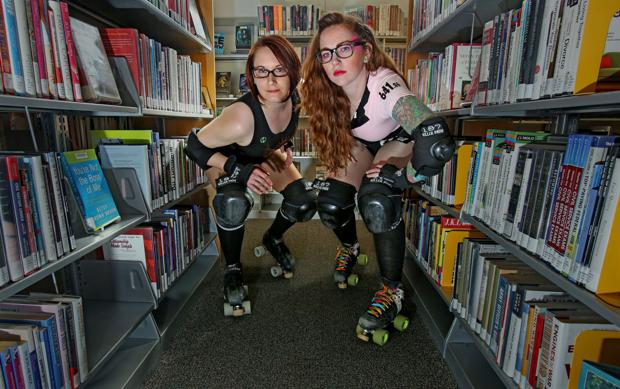 I think it is wonderful that these women are interested in roller derby as a hobby. And I even giggled a little at the nickname "Dewey Decimatrix". Librarians are (clearly) very misunderstood so press that explains what we do and who we are in an appealing way is good for our communities! I get that…  But I am so tired of the fluff pieces about librarian stereotypes! Are there articles about edgy lawyers that I somehow miss?
The Annoyed Librarian had this to say:
I'm not even sure there are any librarian stereotypes around left to shatter, because the only time I ever see them mentioned is in articles like this trying to shatter them.
via No Stereotypes Shattered Here — Annoyed Librarian.
Is it because we are a female dominated profession? When Cokie Roberts addressed the 2015 TLA Annual Conference during a General Session, she talked of her library research for her latest book, Capital Dames, about the contributions of women during the Civil War. She spent hours pouring over these women's correspondence and told many great stories of how women were asserting their own brand of political power.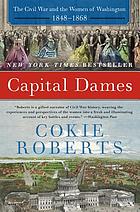 Later in the program, a male librarian got up to address the large crowd of mostly female librarians. We were waiting for the room to be reset for the Book Cart Drill Team competition. He likened the feisty women in Roberts' book to the feisty librarians about to compete. I had the same knee jerk reaction about the word "feisty". Why does providing a channel to express ourselves and be creative using the tools of our trade make us feisty? It is because we, ourselves, continue to encourage the stereotype. An example:
The Capital Funk Crew from Austin ISD gave a great performance. At one point they shushed the crowd and got a lot of laughs, even from me. But this is exactly what I am talking about. We reinforce the stereotype ourselves. So is it any wonder these kinds of stories are so prominent?
I fear that the new stereotype has become the tattooed, pink haired, edgy data diva who claims to be a superhero. Go ahead and write the fluff pieces about us. But instead of leading with the age-old stereotype, just skip to the part where we are awesome people doing awesome things. And then talk about how important our presence is to many members of our community. Being the only access to computers and Internet for some. Being the only way some children have access to books. And then go ahead and talk about all the things we can do for those who don't think they need us. And, oh ya, don't forget to mention that it is all free.
That story alone will show that we have long ago busted that stupid stereotype and left it in the dust. We don't need to shove it down people's throats.