During this 6 week series of Kids Create, one of my Fridays fell on May the 4th. There are so many fun Star Wars crafts out there for this age range that I was easily able to fold it into my series. I also showed the first three episodes of one of my favorite shows, Star Wars Rebels. If you haven't watched it, what are you waiting for!?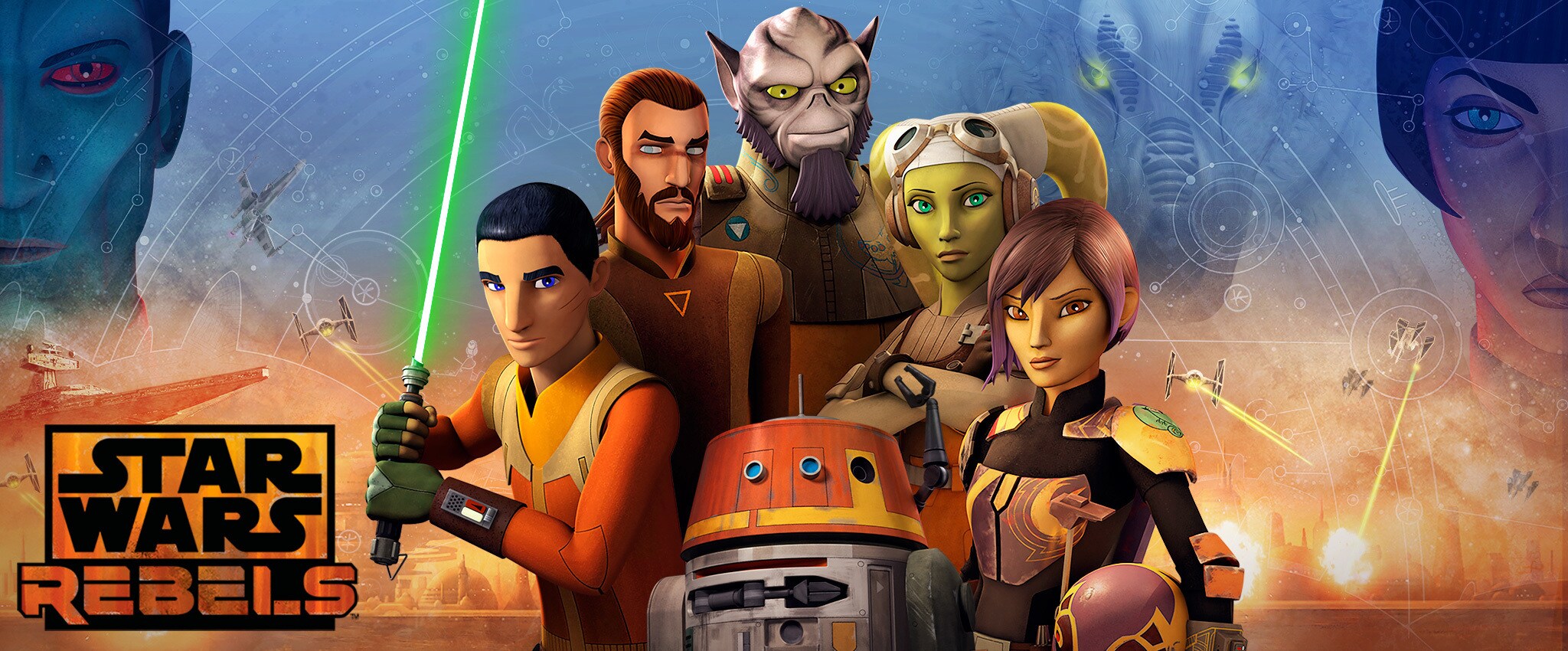 As I have said before, I have Kids Create straddle over a two-hour period to accommodate homeschooling families and after-school crowd. I didn't want to start the show before the after-school crowd had a chance to join us. So from 2:30-3:30 we did crafts and activities!
Old school Star Wars sound effects really did make the pew pew sounds of the blasters using a metal slinky and a styrofoam cup. The kids had fun recreating the sound. Check out how much it really sounds like it!
I also had a BB-8 Sphero robot for another program. I brought the BB-8 out briefly for the theme, but also as a teaser for the following week's Kids Create which was all about robots. +5 for program promotion!
Then starting at 3:30, I dimmed the lights, keeping them up so that anyone who was just getting there could continue working on the activities, and started the Rebels episodes. The first episode is a double so it was really one long episode and another short one. But it ended at a really good spot that might entice the kids to check it out from the library to see more.
Rebels has all the Star Wars-y goodness that everyone loves and it is such a wonderful story about fighting for what you believe in, friendship, unique family structures, and learning about yourself.
I had a lot of fun putting this program together!
My instructional signs are available for download here.